Shipping to Hawaii Made Easy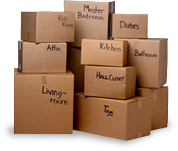 If you are planning to move to Hawaii then give your thoughts a wing and fly higher, because we will make it easy and simple for you. At Guardian Cargo Logistics, we assist you throughout the whole process of shipping from Hawaii or to Hawaii. We try to make your move completely stress free and mess free. The expert consulates of our company will provide you with the best and the most apt advice.
Our representatives will help you right from the start; from going over your inventory in detail to choosing the right items which are needed to ship to Hi. No matter if you are moving to Hawaii or shipping from Hawaii, we will walk hand in hand and will support you at each and every step. Our team has got years of experience and we have the propensity to carry out both small and large shipments going to or from the island, and to the mainland. Also, we offer free estimate before you avail our services. Even long and short term storages of different size of shipments are rendered by us. Call Guardian Hawaii if you want a custom tailored relocation plan. Trust and enjoy shipping to HI with Guardian Cargo Logistics!
Some prominent features of shipping to HI with Guardian Cargo Logistics:
Full/partial packing services
Full/partial unpacking services
No obligation binding estimates
Crafting of antiques, marble and fine arts
Short and long term storage on both islands and mainland
Insurance
Sofa and furniture disassemble as well as antique and furniture restoration
International car shipping
Delivery services in mainland and Hawaii
Small moves
Elite comfort with all inclusive services
Helpful Moving to Hawaii Information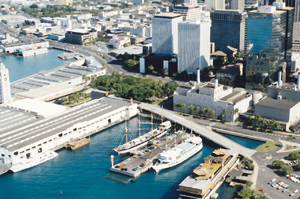 CALL TOLL FREE 800-545-8654

If you're relocating to the islands and need to find a place to live, search all homes for sale in Hawaii and find your perfect piece of paradise. Also you may want to check out this Hawaii travel guide They have a lot of fun things to do and information on Hawaii culture. Let Guardian make your move to Hawaii pleasant and hassle free.
Moving companies to Hawaii based their quotes on your item type, kind of handling required by your items, route, and destination of your shipment, and the bulk of your goods. When you request for an estimate, our Hawaii company's– moving to Hawaii customer service will send a professional representative to conduct a visual survey of the goods, equipment, furniture, and other personal effects you need to move. The online form that you fill out to obtain a moving price is simply an estimate to give you an idea of the costs involved. Our company can give you the actual cost after a visit or after a thorough inventory list is given. We encourage you to call and let us conduct a free in home cost estimate so that our professional representatives can accurately categorize, list, and handle the cost of the packing for your convenience.
How We Generate Shipping to HI Quotes
Our expert team of Hawaii movers needs to categorize your items for correct handling and packing instructions, as well as determining the packing materials pricing. It is imperative that we charge you for the minimum weight charge if your items fall below our minimum weight. Our Hawaii moving company representatives will make sure you are aware of the minimum cost involved with your shipment. Guardian wants you to ship to HI with ease. We can even reserve space for you depending on the kind of move, transport, and storage you are looking for. However, if you think you can save moving expenses by packing your own things and if you know the correct packing materials and technique for each of your categorized items, then we encourage you to pack yourself.
Our moving company to Hawaii billing department will show you a list or an outline of the charges you are going to incur for the transfer. We do not practice hidden charges, but we do forward and charge for certain fees such as household obstacles (stairs) and for fuel. Unexpected charges unknown to us at the time we create our agreement are possible, and you will be responsible for paying certain fees; keep in mind we will disclose all possible fees over the phone so there are little to no surprises. A few more examples of unexpected cost would be labor, equipment, and handling charges as such as long carry distance or long flight of stairs. Long carry distance refers to the distance involved in carrying your items from the delivery truck to your destination, residence, or office. Guardian wants to make sure you are properly prepared for your move.
At Guardian Cargo Logistics we specialize in moves to Hawaii, including those from Arizona. Our Denver branch can help you move from the first phone call, up until we deliver your goods in Hawaii. As and international and shipping company specializing in both residential and commercial relocation's, we will be able to prepare your move in Arizona and let you know what to expect when you meet us in Hawaii. Guardian Cargo Logistics will make shipping to Hawaii from Arizona a breeze.
Learn How to Make Shipping to HI Simple:
It is easy as 1, 2, 3 to receive a moving price.
How to get a moving price from Arizona to Hawaii:
Stages to get a moving price from Arizona to Hawaii
Tell us about the location in Arizona you are moving from
Where in Hawaii you are moving to?
what are the items you would like to ship to Hawaii?
Would you be interested in getting an exclusive shipping to Hawaii Container?
Get started with the form on your top left. Send us the information and receive an affordable price today.
Let our moving to Hawaii – Hawaii movers pack and unpack for you. Our expert moving team will pack your items with great care and label your boxes for easy monitoring. We paste a packing list for each box so you will know the contents of each box. This will make it easy for you to identify which one to unpack first. We use quality-packing materials to make sure your goods are safe and secure during travel. Our company has established partner network across the island of Hawaii and is able to make almost any arrangement you require when moving to Hawaii. Our expert Hawaii movers are just a click of the mouse away. Call or email us anytime to get started on moving to Hawaii.
Ship to HI with Guardian's Experienced Staff
The members of our moving team are experienced and professional packers who definitely know which materials are appropriate for each item. All members of our team possess a mover's license and have their own insurance. Each member undergoes packing and packaging training upon hire, attends seminars for update information regarding packing and packaging techniques, and is equipped with the guidelines for packing fragile and unique items. You do not need to worry about fragile items or other expensive furniture because our moving to Hawaii – Hawaii movers know what to label and how to pack your items. Nobody can service your shipping to Hawaii needs better than Guardian Cargo Logistics.
We have the team and the ability to make your move to Hawaii fun and convenient. Guardian has several knowledgeable representatives that can answer any of your shipping questions or concerns. Give us a list of your items or invite our team to make a list for you. Our professional team will make sure you know the cost of the packing materials, freight, and handling involved in shipping your items. We promise your goods will arrive safely to their destination. Guardian Cargo Logistics provides hassle free moves so you can have peace of mind.
Call our expert Hawaii movers and let us make your relocation fun and easy. Our company has unmatched commitment in service and quality. Our Hawaii moving experts possess extensive shipping and packing knowledge and provide personalized service to each and every customer.
Shipping to HI has never been more affordable and easy than with Guardian Cargo Logistics.
Guardian Cargo Logistics offers shipping services from California to Hawaii. Our services include storage; this feature is available for those moving to Hawaii. We can handle full or partial Hawaii container loads. Because we have high volumes of shipments, we are able to transfer the savings to our customers to create affordable Hawaii moving services.
When you are relocating to Hawaii, you should treat your move as an international move. Hawaii is a state within the USA, but the planning and logistics of your move is more comparable to an international move rather than a state to state move. Guardian Cargo Logistics provides competitive Hawaii Moving Quotes. Get your FREE quote with no obligations.
Reasons to use Guardian for your shipping to Hawaii from California needs:
Based in California next to the shipping port.
Branches located in Hawaii.
High volumes create savings for customers
Experienced and professional movers.
We have the know how when it comes to Hawaii moving services
As always you get airlines miles.
Ship from Hawaii to California with ease by choosing a reliable Hawaii to California Shipping Company; Guardian Cargo Logistics will make your relocation stress free.
Moving from Hawaii to California is best done by Guardian Cargo Logistics. As a company based in both Hawaii and California, Guardian will be able to monitor your shipment every step of the way. Your belongings are safe with us. Guardian is on both ends to make sure your household shipment from Hawaii to California is hassle free.
Moving to the mainland with Guardian Hawaii moving company will be efficient, affordable and completed with great care.
When moving to California from Hawaii, you need to look for a California and Hawaii moving company that can meet your needs. You will be impressed with our knowledgeable staff and the care in which your move is handled.
Choosing a Hawaii to California Shipping Company
- Choose a licensed mover.
- Choose a company branched both in Hawaii and California, It makes the move very easy.
- Get a company with storage service, you will need it.
- Hire a company that agrees with full containers to California or partial loads.
- Choose the actual company that will handle your move not a broker or someone that will assign your move to a different company
Shipping from Hawaii can be just as easy as moving across the street; it all depends on which Hawaii Mover you are using. At Guardian Cargo Logistics we are able to assist you throughout the process of moving from Hawaii to the Mainland. We make moving from HI pleasant and stress free. Our expert moving consulates will be able to help in all aspects of your move from Hawaii. Ship from Hawaii with Guardian, we make it easy and hassle free.
Hawaii has always provided logistical challenges within the moving industry. Until now, no one company could provide the level of service necessary to handle the complete needs of clients shipping to and from Hawaii. Guardian has focused solely on total island transportation to and from the Mainland. Now, we are putting local island transit as top priority. We will bring the same values to our local island market as we do our long distant moves.
Guardian has long been the gold standard for on/off island moves, and we plan to set that same standard of moving into any new areas of growth. Moving doesn't have to be complicated and one sided. These are your life possessions, Guardian understands that. We handle your goods as precious cargo, not meaningless freight. Your move will be done with precision from point A to point B. Our local movers know the islands, so any challenges are quickly solved.
When you move with Guardian Cargo Logistics, you will have a personal account representative with you at every step! We are only a call away. When you move with Guardian you can feel confident that your cargo is in trusted hands. We are so well trusted that we are the official movers of Hawaiian Airlines! Wherever you're moving, locally or anywhere Inner Island, we will provide the Guardian Standard.
time does not start until we start working

free moving blankets

professional movers not day laborers

affordable hourly rates

white glove service available
Why move to Honolulu
Imagine yourself being in a place where there are more sunny days than not. You'd be sun kissed for year round when you move to Honolulu. The culture of this state is also very unique. The residents are very proud of their heritage and of the unique beauty of Honolulu. This beauty and peace is what lures more and more people to move here and start a new life; why wait any longer? Paradise awaits you.
Tips in moving to Honolulu
When relocating to Honolulu, you need a moving company that can meet your moving needs. You should try and select a Honolulu moving company that offers reasonable costs and experienced, reliable services. There are Honolulu moving companies that may offer cheap shipping rates to customers; but keep in mind that you have to choose a company on which you can rely on for your goal of having a successful and stress-free move.
Choosing a shipping or moving company
With so many companies offering moving services it may take you more time to find the right one. To find a reputable Honolulu moving company try checking their service reputation on the BBB; this may make it easier to get information on shipping companies. Before hiring any moving company for your move to Honolulu, check their customer service record, provided services, cost and fees, and customer reviews; this will make the decision easier. Remember that even if you are being offered with a good deal, you should still not ignore the importance of customer service and quality. With the help of some research you can make the right decision and choose a reliable company to help you move to Honolulu.
Move to or from Hawaii in an easy, fast, and convenient way using Guardian Cargo Logistics' superior shipping services. We will help you transfer your furniture, appliances, equipment, clothes, baggage, and other personal things with great ease and profession. You don't need to fear the loss or damage of any of your items, because our Guardian Hawaii Movers maintain a sense of responsibility and accountability to sustain the highest standard of business ethics.
Our company brings you the most dedicated, trust worthy moving team that will make you experience the smoothest, fastest, and free-from-worries move to Hawaii as possible.
Ship to HI Worry Free
When you ship with Guardian Cargo Logistics you can guarantee a hassle free move. You can rest assured that our moving company will handle all of your belongings with great care so they reach you in pristine condition. Guardian has reliable shipping services which can guarantee little to no loss, damage, and delay. We deliver your needed equipment and personal belongings on time and intact. Our moving to Hawaii companies' motto is to keep you happy and satisfied with on time delivery, always. Travel worry free and let Guardian Cargo Logistics handle the rest.
Affordable Hawaii Rates
Relocating to Hawaii is easy. Let our Guardian Hawaii Moving Company send you a quote. The prices of our services are affordable and competitive, not to mention our excellent customer service. Relocating is expensive and we perfectly understand your need for affordable yet reliable services; which is why our representatives work closely with you in order to give you the best deal. List everything you plan to ship, and let us take care of the rest. Guardian Cargo Logistics provides the most affordable, high quality moving to Hawaii services around.
Superb Moving to Hawaii Services
You do not need to handle any documentation or legalities in its official context when you relocate to Hawaii. Guardian Cargo Logistics' moving services can handle the paperwork for you. We offer full services moves to Hawaii, which includes handling the paper work as well as packing up your personal belongings. As a respected full service moving company, Guardian has established a network of long distance movers trained and capable to give you a stress free move. Guardian Cargo Logistics only offers the best services, but at affordable rates.
Make the most of your travel and relocation without having to worry about the condition and handling of your belongings. Relax and take it easy, enjoy the gorgeous views of Hawaii and let Guardian Cargo Logistics handle the work. That is the major role of our Hawaii movers. We make sure that you are happy and worry free without a doubt in mind.
Are you moving to Hawaii? Hawaii is a fantastic place to move. In order to travel lightly and without worries you should contact the professionals at Guardian Cargo Logistics. Our Hawaii moving company specializes and facilitates all shipments to Hawaii safely and securely. There are many Hawaii movers in the directory that you can find, but you need to make sure they are experienced enough to handle long distance transfers. Guardian's professional, friendly, experienced, and courteous relocation team uses moving trucks with fully equipped packing supplies to serve you. Packaging is a crucial aspect of relocating, and Guardian Cargo Logistics' Hawaii moving team is here to help. We work hard so you don't have to.
Preparing for the Move
Feel free to ask for some tips or advice from our Guardian Hawaii moving company; including questions regarding the mode of transport use, details of the relocation, the approximate number of staff comprising our moving team, and the actual relocation cost involved. Relocation's definitely require preparation, planning, and understanding of the process as well as the legal requirements. Each move requires unique needs and services, and Guardian Cargo Logistics Hawaii handles every move with precision and care. We will help you figure out the perfect moving plan.
The last thing both you and Guardian would want are any last minute surprises. A moving checklist is ideal and easy to create. This checklist will help you group your belongings into different categories and to facilitate the progress of your move. You should also determine your budget for the relocation and compare this to the moving quotes you receive. It would be helpful to know which items you are going to sell and repurchase once you are in Hawaii, and what items you are going to take for sure. The team at Guardian Cargo Logistics will work closely with you in order to provide you with the best deal.
Moving to Hawaii
Find movers that are reliable, professional, and have experience shipping to Hawaii. The ideal plan is to compare at least two or more Hawaii moving companies, including a list of their services, prices, and reviews to be able to decide which company best suits your requirements. You can save money by completing most of the move yourself, such as packing; or you can enlist the help of professionals, like Guardian Cargo Logistics, to handle the work for you. When you have the help of a professional Hawaii mover you can sit back and relax.
Moving to Hawaii Explained
The terms: moving to Hawaii and moving from Hawaii, carry the same meaning as: shipping to Hawaii or shipping from Hawaii. Both of these services are provided by Guardian Cargo Logistics; and we are a reliable moving/shipping to or from Hawaii service. Call us for your free quote today and ask one of our helpful representatives any of your moving to Hawaii questions; we are glad to help.